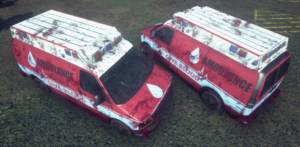 To raise awareness for needed blood donations amid the pandemic, State of Decay 2 is adding a Bloodmobile ambulance to the game.
Coming soon to a free update near you, a slogan you can drive! Get behind the wheel with our new Bloodmobile, and put your commitment to saving lives into gear. This is a limited time vehicle that will be in our next update — we can't tell you the exact date right now, but look for it later this month.
More information is available on the State of Decay website.