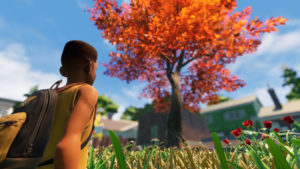 Xbox players have early access to a new survival game call Grounded. This is one of the few games in which it is okay for it to have a lot of bugs — the creepy, crawly kind. If you've ever watched Honey, I Shrunk The Kids, this is the same concept.
Mikey Dowling, Director of Communications, for Obsidian Entertainment wrote on Xbox Wire:
"In Grounded, players wake up in a suburban backyard after being mysteriously shrunken to the size of an ant. Guided by a robot named BURG.L, players must explore, build, and survive while confronting the dangers and perils that come with suddenly being insect sized. Play single-player or co-op with friends as Max, Pete, Willow, or Hoops, and be sure to watch out for those pesky spiders."
Dowling said the game was released for early access so that they can continue developing based on player feedback. It is available to play for free for Game Pass or Game Pass Ultimate subscribers.