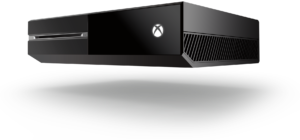 There's only a few days left to enjoy the savings included in these deals for Gold or Ultimate subscribers. Some of the games, like RDR2 is available to play for free on Game Pass, but it may not be there forever so here's your chance to own it at half-off it's original price. Ancestors, by comparison, isn't on Game Pass, but it's definitely worth a purchase. Ancestors can keep you entertained and interested for dozens of hours. These prices end on July 20, 2020.
Here's some of the great deals I found in the Xbox Store in no particular order:
Red Dead Redemption 2 – $29.99
Ancestors – $19.99
Control – $29.99
F1 2019 – $14.99
Final Fantasy VII – $7.99
Get Even – $5.99
Homefront: The Revolution – $4.99
How To Survive 2 – $2.99
L.A. Noire – $19.99
Need For Speed Heat Deluxe Edition – $27.99
Payday 2: Crimewave Edition – $5.99
Saints Row: Get Out of Hell – $3.74
Shadows: Awakening – $14.99
Surviving Mars – $8.99
What Remains of Edith Finch – $7.99
Favorite our page for the best deals for Xbox games and accessories.